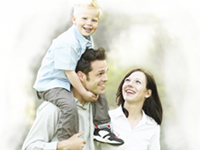 Background:
F-M Mortgage was founded in May of 1992 by Marles Hass and Larry Reiser.  F-M Mortgage's home office is located at 801 10th Street South, in downtown Fargo, ND.  Our Bismarck office is located downtown, in the Logan's on Third building, at 120 3rd Street North.
Focus:
F-M Mortgage is an approved FHA, VA, and Conventional lender just like the area Banks and we offer interest rates that are very competitive.  We are the EXPERIENCED EXPERTS in the Mortgage Market in North Dakota and Minnesota.  Because all we do is Real Estate mortgages, we are full-time professional finance specialists, with vast knowledge on current trends and terms in the mortgage industry.  The focus of F-M Mortgage is doing Real Estate Mortgages for people whether they have perfect or not so perfect credit.  LOANS FOR ALL TYPES OF CREDIT!!
We do mortgages throughout the states of ND and Minnesota, we do single family and investment properties up to 4 plexes, this includes existing and new construction.
The ability to find and put new ideas together to help people obtain mortgages.  Going that extra mile to provide service to our customers, all of that with the help of a caring, friendly and experienced staff.  Working around the time that our clients are available to see us.
Give us a call today at 701-234-9000 for a free, personalized consultation. You can also apply online. It is fast, secure, and easy.
Why wait? Let us go to work for you!